---
Polite Leash Walking Workshop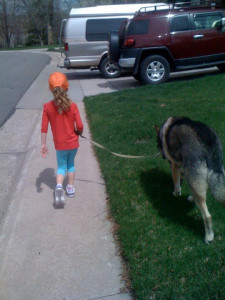 This is for learning polite leash walking only. This is not for aggressive or leash reactive dogs. If you have an aggressive or leash reactive dog, you are welcome to Audit this session. If you are frustrated by your walks with your dog, if you are constantly being yanked, this is the workshop for you.
Requirements for participation with dog: Your dog must be able to crate quietly for portions of the event. Bring lots and lots of small yummy treats, a properly fitted harness, a 6 ft leash, an 8 ft double ended leash, head halter, stuffed food toy and/or long time chew and a properly sized crate.
Date: June 2, June 9, June 16
Time: 2-4P each day
Cost with dog: $150 for all 3 days
Audit without dog cost: $100
Limit: 10 Dogs
Location:
Grace Dog Training & Behavior
1930 Wadsworth Blvd.
Lakewood, CO 80214
To register, please call the training center at 303-238-DOGS(3647)

---
Essential Oils For Your Pets Seminar
Learn about all the wonderful things that essential oils can do for your dog with Sharen and Young Living Pet Care. Essential oils provide huge support and can enhance happiness and freedom for your pets. We use Young Living Essential Oils at the training center daily. Ana uses them with boarding dogs, private training clients and even with her own dogs. Go home with your own product infused with oils.