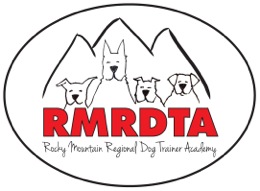 Grace Dog Training & Behavior is also home of the Rocky Mountain Regional Dog Trainer
Academy (RMRDTA)!  Choose from our highly hands-on, humane, and intensive 6- or 12-week programs, ideal for:
Aspiring dog trainers or dog-related business owners, such as doggie-daycare owners, groomers, professional pet-sitters and more.
Current dog trainers or business owners seeking continued education for themselves or their staff.
Shelter or rescue workers and volunteers who want to reduce risks of negative interactions, and help more dogs become adoptable.
For more information, please click here.
---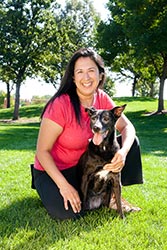 For the past 6 years we have shared over $40k per year in the form of training classes, private training, free seminars, and free workshops. A few years ago we started the GraceFund to help us to help others. We started receiving contributions from friends and clients. Last year we received just over $11,000 in contributions to help families whose dogs would otherwise be surrendered to a shelter or rescue or worse, all due to behavior problems. With your help, we were able to help these families keep their dogs in their homes.
For more information, please click here.